The OkCupid.com app offers free online dating for people looking to find others who share their interests locally.
Best for
Based on 5 ratings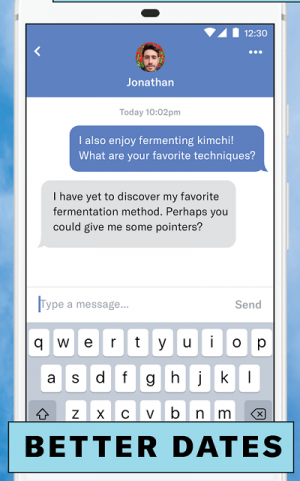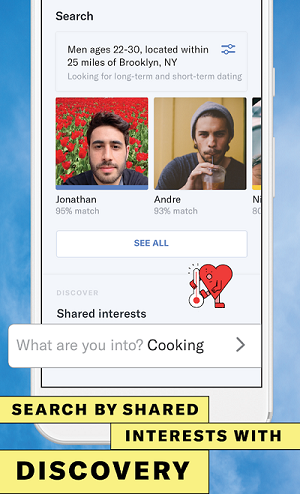 It is aimed more at people who want to date versus casual hook-ups or long-term relationships. It is available for iOS and Android systems and is quick and easy to use on both phones and tablets. Registration is also easy and the OkCupid.com app lets you register with your email address or Facebook log-in.
Once registered, you are asked to complete a profile questionnaire. You don't have to but, as the more information, the site has on you the more likely you are to get good matches, filling it in is recommended. You can also upload photos of yourself here, again making it more likely you'll find matches.
The app is simply broken down into five areas including profile search, matches, messages, likes and your profile. There is an option to filter potential matches based on your personal preferences and you swipe right or left depending on whether you like people. You can move between these five areas easily and all of these features are free to use with no restrictions, though there is a premium membership which you can also purchase.
OKCupid.com App Features
Easily find people who live close to you

Simple to use site with a clean design

Plenty of free features

Premium membership includes:
Ability to see who has liked your profile and read your messages

Invisibility while you browse the site

Additional search options
OKCupid.com App Prices
The OkCupid.com app is free to register for and offers a range of free features, as outlined above. Additional features are included in a membership plan which can be taken out monthly or, for a lower per month charge, in three, six or twelve-month plans:
| | |
| --- | --- |
| Duration | Cost (USA) |
| | |
| | |
| | |
| | |
Conclusion
The OkCupid.com app has an easy to use interface that allows users to move around the five main areas (matching, searching, messaging, likes and profile) with few problems and no restrictions. It's also easy to say which profiles you like and don't and meet people with shared interests locally. The site offers a great range of free features and a reasonably priced membership package. As one of the more established apps OkCupid.com has consistently received high ratings. However, recent changes to the site and ownership of the company have led to these ratings dropping, with users complaining of the app not working properly, something people should be aware of before signing up.